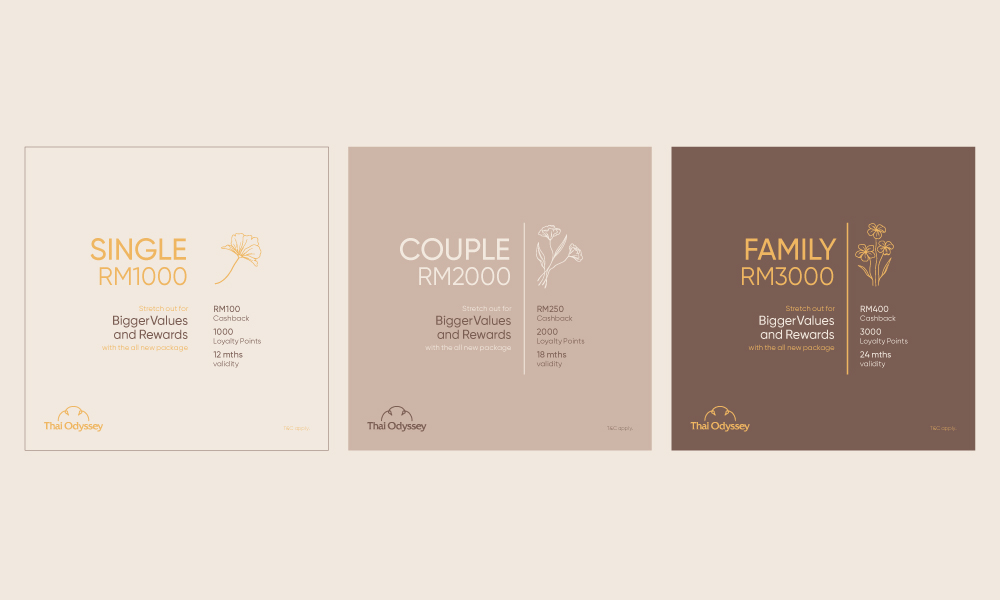 Bringing Bigger Values and Rewards
Delivering an outstanding customer experience is our commitment.

Published on 28 July 2021.

In the past decade, we have released plenty of promotions and packages, and it's humbling to see that our customers have noticed and supported us along the way. They mean the world to us, and their honest and sincere feedback continues to shape our direction. And for that, we are thrilled to unveil our brand-new packages that have been created to suit customers' needs and satisfactions.
We have discontinued the previous packages (6+1, 10+1 and 10+2) and E-Cash, and came up with new packages that are reasonably priced for customers of all ages. These packages are specifically designed to meet the needs and demands of today's on-the-go consumer, and they come with increased values and rewards while making the redemption process of services more convenient than ever before. There is nothing we love more than a happy customer!
We have put together 3 exciting new packages: Single, Couple and Family. Single starts at RM1000 that comes with 1000 Loyalty Points, added value worth RM100 and a 12-month validity. However, any individual who wishes to live a healthier, happier life by doubling up the massage frequencies is encouraged to purchase our Couple package priced at RM2000 to obtain more values, bigger rewards and longer validity. As a matter of fact, the values and rewards will significantly increase as customers pick a bigger package. Thus, pampering loved ones has never been easier with our Family package, which is the most rewarding package that is perfect for families who are into massage therapies as a group, and it's only at RM3000 that comes with even more values, higher cashback and longer validity!
Apart from the new packages, our customers can get rewarded with their accumulated Loyalty Points. As Loyalty Members, customers will be able to earn points on every purchase and benefit from exclusive incentives such as early access to new launches, members-only hotline, exclusive discounts, birthday gifts, and other intriguing perks.
Customers are able to become our lifelong Loyalty Members for a mere RM10 of registration fee. Customers who purchase our new packages will automatically become our Loyalty Members. Our Loyalty Membership does not expire, but the loyalty points have a validity period of 24 months and it will be accumulated when member's account stay active with any purchase within the validity period, and date of validity will be updated from the month of member's last purchase.
Redeeming loyalty points is as simple as it gets and it can be done at any Thai Odyssey outlet. Members may check their current loyalty points by accessing to Thai Odyssey's website, or simply ask any outlet's front desk representative. The redeemable rewards are, in fact, some of our crowd-pleasers, which include our signature services and a wide range of natural spa products that are environmentally friendly and beneficial to consumers' health.
Interested in becoming our Loyalty Member? Head over to www.thaiodyssey.com/loyalty or contact us at 03-7688 5588 (10am - 6pm, Monday – Friday, except for Public Holiday) for further details.