News & Stories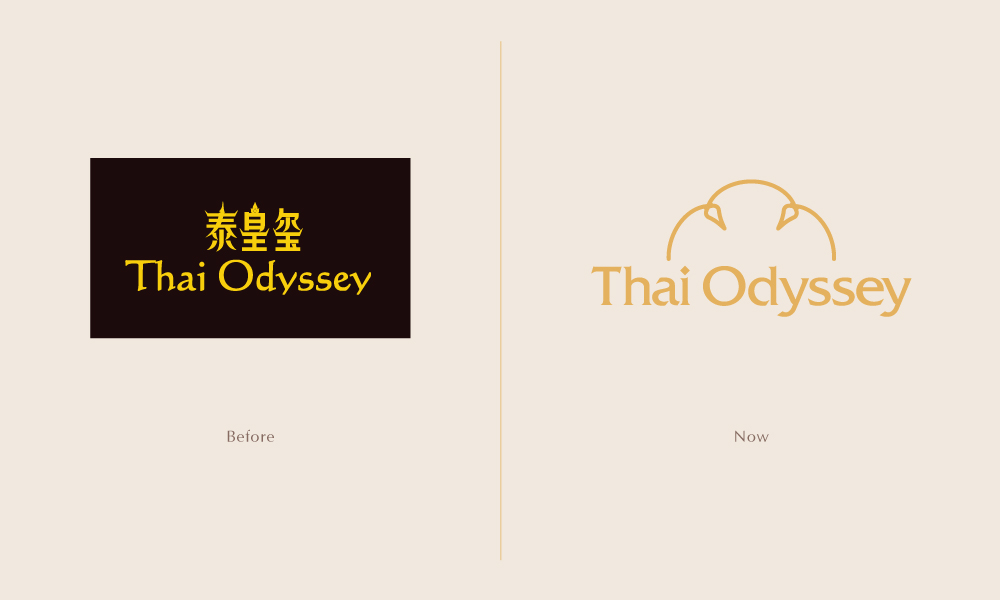 Change is inevitable and making improvement is necessary.

Published on 28 May 2021, Thursday.

In this era of rapid changing business environment, a refresh is necessary to better represent who we are and to stay connected with today's consumers. For the first time in over a decade, we are giving our look an overhaul. The image above is Thai Odyssey new and previous logo.

We felt the need to keep our brand fresh in order to better reflect who we are, in line with the current trends. Our new look now is cleaner, warmer and calmer. The heavier tone was removed and adjusted to a lighter feel with a simplified yet elegant design, which is what our business is all about - bringing relaxation to our customers by easing the tension in one's body

We are proud of the Thai heritage, hence our name is crowned with a simplified Thai lotus. The lotus design is accented by Thai design elements and represents purity, radiating positive energy and happiness. The earthy brown and amber palette give a warmer and softer appeal, ease one's mind, in preparation for their tranquil journey with Thai Odyssey.
We believe in natural healing, therefore all of our products are carefully sourced from the most natural plant-based ingredients where each of them carries health beneficial properties to soothe and restore our customers' bodies.

Our new branding is one of many things we are doing as part of our plan to modernise and refresh the Traditional Thai Massage experience for our customers. We hope it will positively radiate warmth and confidence that allow us to connect with our customers in a simple and consistent way. We believe our on-going efforts to refresh Thai Odyssey, while still embracing our remarkable heritage, will keep our brand significant for all generations.